Southern hemisphere multiplication and selection
New Zealand offers a very good window and climate for Northern Hemisphere clients for out of season nurseries and seed multiplication. We operate our services in and around Ashburton in Canterbury in the South Island of New Zealand.
For planting options we offer: single row precision planted rows or plots, hill plots, multiple row plots (2-8) and seed multiplication areas.
We can work with whatever your requirements for returning plant material eg, single ears returned to our client threshed and cleaned or unthreshed, single plants returned threshed and cleaned, individual plots harvested and cleaned as pure seed.
We can provide you with agronomic and disease reaction data.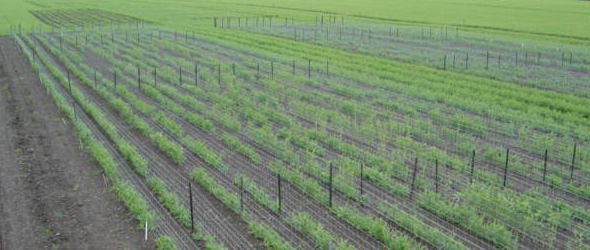 We can rogue plots for purification purposes if requested if we see a particular uniformity problem via digital images and work with you to clear up the problem.
A number of our clients visit us to select material from their nurseries and/or to oversee the harvest of their nurseries. If you are visiting New Zealand, we can arrange accommodation and rental car close to your nursery.
Ashburton climate
Ashburton is the heart of New Zealand's arable industry, located on the Canterbury Plains on the east coast of South Island. It is here that Plant Research operates its nurseries.
Ashburton is serviced both by rail and road with a choice of two deep water ports with container facilities located at Lyttelton – 90kms to the North and Timaru – 77kms to the South.
To the west, Ashburton is bounded by the spectacular Southern Alps and to the east by the Pacific Ocean. Snow-fed rivers, which form the northern and southern boundaries, ensure an abundance of the world's most pure source of irrigation water from underground sources.
Summer temperatures
Summer temperatures climb as high as 35°C with an overall Summer average of 25°C. Night temperatures fall to between 12 and 15°C in Summer. Summer/Autumn planting is undertaken in February/March, with harvest in the following January to March period.
Winter temperatures
Winter, while colder, is not considered extreme with overnight temperatures falling to as low as -5°C with up to 12°C to 14°C during the day. The winter months are from May to August with spring planting undertaken in late August through to October for an anticipated February/March harvest.
Location
Latitude: 43° 31′ 48″ South.
Longitude: 172° 37′ 13″ East. East Coast, South Island, New Zealand.
Temperature
Mean temperature: 11.7°C (53°F).
Mean daily maximum: January 22°C (72°F), July 11°C (52°F).
Mean daily minimum: January 12°C (54°F), July 1°C (34°F).
Mean annual maximum: 32°C (90°F).
Mean annual minimum: 4°C (39°F).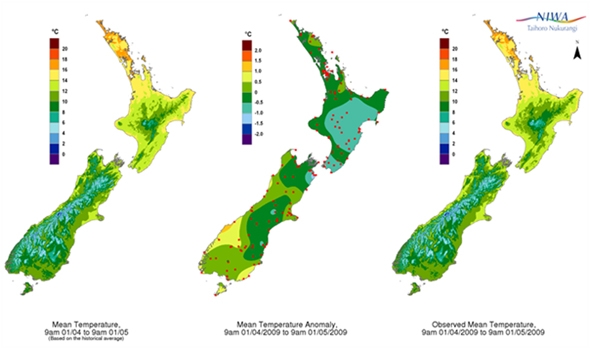 Rainfall
Average annual rainfall: 658mm.
Average rain days: 1mm or more – 85 per year.
Average rain days: 5mm or more – 37 per year.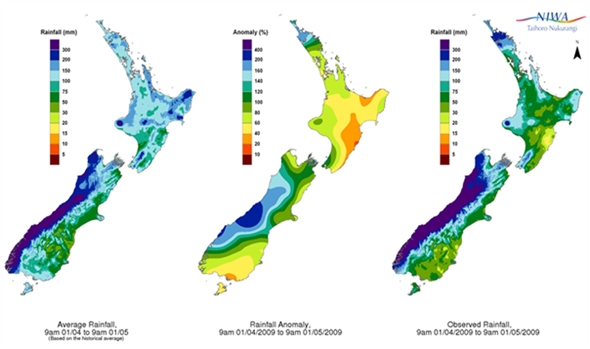 Sunshine
Mean average bright sunshine: 1985 hours per year.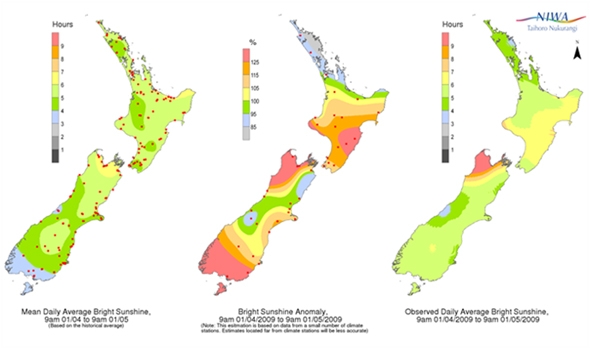 Our equipment
We have a full range of planting and harvesting equipment including:
Wintersteiger plot spider precision planter.
Ojyord drill.
Single row push planter.
Wintersteiger elite combine.
Hege 80 harvester.
Bundle/single plant thresher.
Seed cleaning and drying facilities for small to large seed lots.
Two glasshouses for winter propagation of plants for marker tests or double haploid production.
Access to fully irrigated land for a range of arable crop species including peas and cereals.
Quarantine and shipment
We can import most arable crop seed directly to New Zealand and enjoy a good relationship with locally-based official Bio Security staff who work for the Ministry of Agriculture and Forestry (MAF) quarantine service.
It is very important that seed exported to New Zealand has a valid International Phytosanitary Certificate (IPC) with the correct additional declarations for the species concerned. We can advise on the necessary documentation to send with the seed shipment. It is always best to ask us prior to shipment to ensure that there are no problems receiving your valuable material as MAF regulations are constantly under review.
If the seed does not have an IPC with the correct endorsements, we cannot grow the seed in the field.
We can also advise on how to send it to assist the safe and efficient arrival of the seed.
Plant Research (NZ) Ltd is a MAF approved transitional facility and seed treatment facility. This gives you an option of sending your seed untreated and we will treat it upon arrival according to MAF regulations.
Re-exporting from New Zealand is a straight forward process due to several factors:
Phytosanitary Certificate inspections are carried out on-site and all Phytosanitary
Certificates are generated electronically with a normal turnaround time of 24 hours.
Christchurch International Airport operates regular flights to North America, Asia,
Europe and most parts of the world.
The preferred shipping agent for Plant Research (NZ) Ltd is Anglo Pacific International who are based near Christchurch International Airport.